My Story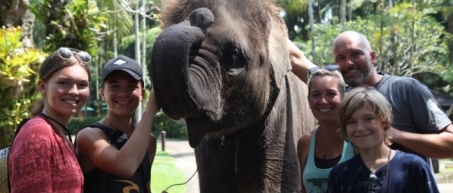 Hi my name is Peter van Stralen. I am the proud father of three wonderful adventurous children Caroline 16, Peter 14 and Daniel 12 and husband to my amazing wife and best friend Carol.
I am a speaker, coach and author of the book CARE Leadership. I am the former CEO and co-founder of The Grounds Guys® landscape management franchise system and a Certified Franchise Executive. I am a director of Dwyer Group Canada and a shareholder at The Dwyer Group, which acquired the Grounds Guys brand from our family in 2015.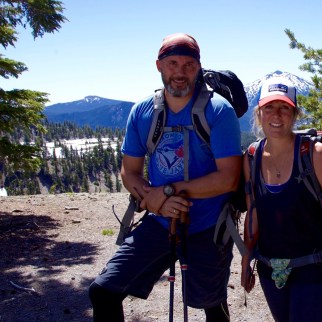 My Story
I started my career 25 years ago, caring for trees and shrubs as an Arborist at our new family landscape business. I am one of ten brothers and we started a little landscape company with a borrowed mower and an old car. What we lacked in start-up capital we made up for with drive, ambition and a strong work-ethic.
Through years of dedication and hard work our little company grew to be a leader in our market area. After twelve years of working in the field I began to study the franchising industry and went through a complete reinvention of myself, achieving the necessary qualifications to become a Certified Franchise Executive. Over the next twelve years I helped to turn our families' single-location landscape business into a very successful multi-million dollar North America wide franchise system The Grounds Guys.
Within a few years I was promoted to CEO where I focused on building a world-classculture, known as the culture of CARE. This became my passion and the topic of my book CARE Leadership. We learned to integrate work, play and care, by creating a driven, focused and fun culture. We brought purpose and meaning to our efforts through philanthropic initiatives and by giving back to the communities in which we operate.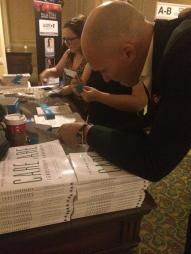 This C.A.R.E philosophy helped our company attract and retain great like-minded people and as such we grew beyond our wildest ambitions.
In 2015 I helped broker the sale of our brand The Grounds Guys to a large multi-brand franchisor out of Texas, The Dwyer Group.
Thus I began the third reinvention of myself. I am now a coach, author and public speaker, specializing in helping my clients build great cultures at their places of work while finding balance in their lives. I absolutely love doing what I do!
At the same time Carol and I sat together with the kids and began to articulate our own dreams and goals for the next few years. One of the things we loved about my old job was traveling as a family to conferences, seeing new places and volunteering at meaningful causes together. We knew we wanted to do more of that. The kids are in their early teens now and we knew that our time with them at home was limited.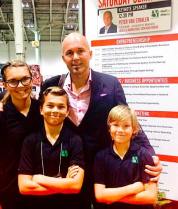 By being honest with ourselves we admitted that we were also in danger of getting caught up in the consumer culture that made us feel like we needed to work longer and harder to buy more stuff. More things, a better car, maybe a pool or tennis court, new brushed concrete flooring throughout the house? The list is endless if you're not careful.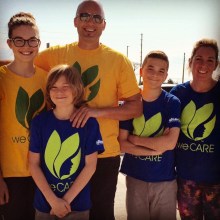 I knew that I could always earn more money, but I could never earn more time. Did the kids want a bigger house, or more time with their parents? The answer was clear.
We decided to make some huge lifestyle changes.
We started over, with a new speaking/coaching business called "Work Play Care" to help individuals and families live their dreams, while finding a healthy integration between work, play and care. This business is not location specific so it gave us the freedom to travel as a family. We bought a motor home, enrolled the kids in online school and hit the road together.
After a few months on the road we were really enjoying ourselves. We had gone from 2400 ft2 of living space to 240 ft2 and we loved it!
We decided to go all-in on this new lifestyle. We really had to do some soul searching and figure out what was most important to us. We had worked very hard to finally own our dream house, with the million dollar view, in the right neighborhood with the nice cars in the driveway, but we realized that theses things did not satisfy. The rat race of "keeping up with the Jones'" was all consuming.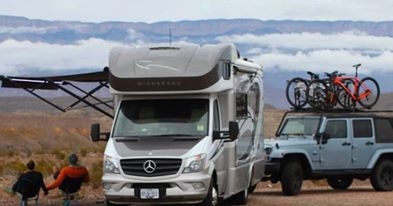 So we sold our house and hit the road full-time, on an epic 12 month, 60,000 km journey around Canada and the USA. We are now in the process of touring Australia, New Zealand and parts of South East Asia.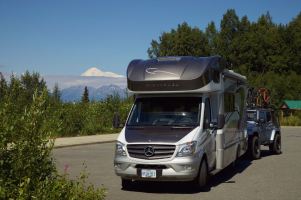 This has been an incredible education for the children and parents alike. We don't know how long we will continue this journey but for now we are living in the moment, eager to keep traveling and sharing our experiences with you.

Our motto is work hard, play hard and care by leaving every place we visit a little better than we found it. Our goal for this blog is to help inspire others to find balance between work, play and care, allowing each of us to lead extraordinary and exceptional personal, business and family lives. Thanks for reading and don't forget to subscribe!
Take C.A.R.E.
Peter van Stralen